Spirituality Day at Bishops Cannings
Bishops Cannings Primary School held a Spirituality Day after being awarded a grant from the Bishops Wordsworth Educational Trust.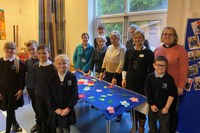 The school welcomed 5 members of the Salisbury Cathedral Education Team on Tuesday 14th January to work with pupils from across Key Stage 2. RE and Collective Worship Leader, Catherine Wallace, who applied for the Award and organised the day said:
"It is a such a privilege to be able to offer our children a time set apart to be still and contemplate their big questions in life. Encouraging children to take time to dream dreams, be at peace, explore the divine and understand their emotions is priceless in this age of instant gratification and unrelenting media bombardment.
"With the worrying increase in mental health issues experienced by children, my hope is that what the children learn today will remain with them as they grow and blossom into wonderful, confident and fulfilled young people."
The Education Team headed by Katherine Dolphin led the school throughout the day, starting with Collective Worship and following on with spirituality workshops with each class before and after lunch. Members of the Team were also on hand during the day to answer any questions the children came up with after each session.
During spirituality workshops, pupils were encouraged to think about what spirituality meant both to them as individuals and as a school. The children spoke about spirituality meaning "total peace", "spirituality is when you feel happy about what you do" and "spirituality is having a connection with the Holy Spirit".
As well as taking time to reflect on their own understanding of spirituality, the children practiced their sewing and craft skills and created the school's new Altar Frontal. Pupils cut out felt flowers and leaves and sewed them onto the cloth to decorate it. The Altar Frontal will be used daily within the school as part of their Collective Worship and as some Year 6 children reported "it will be wonderful to see something so lovely, that we created as a school, used within our Worship Time".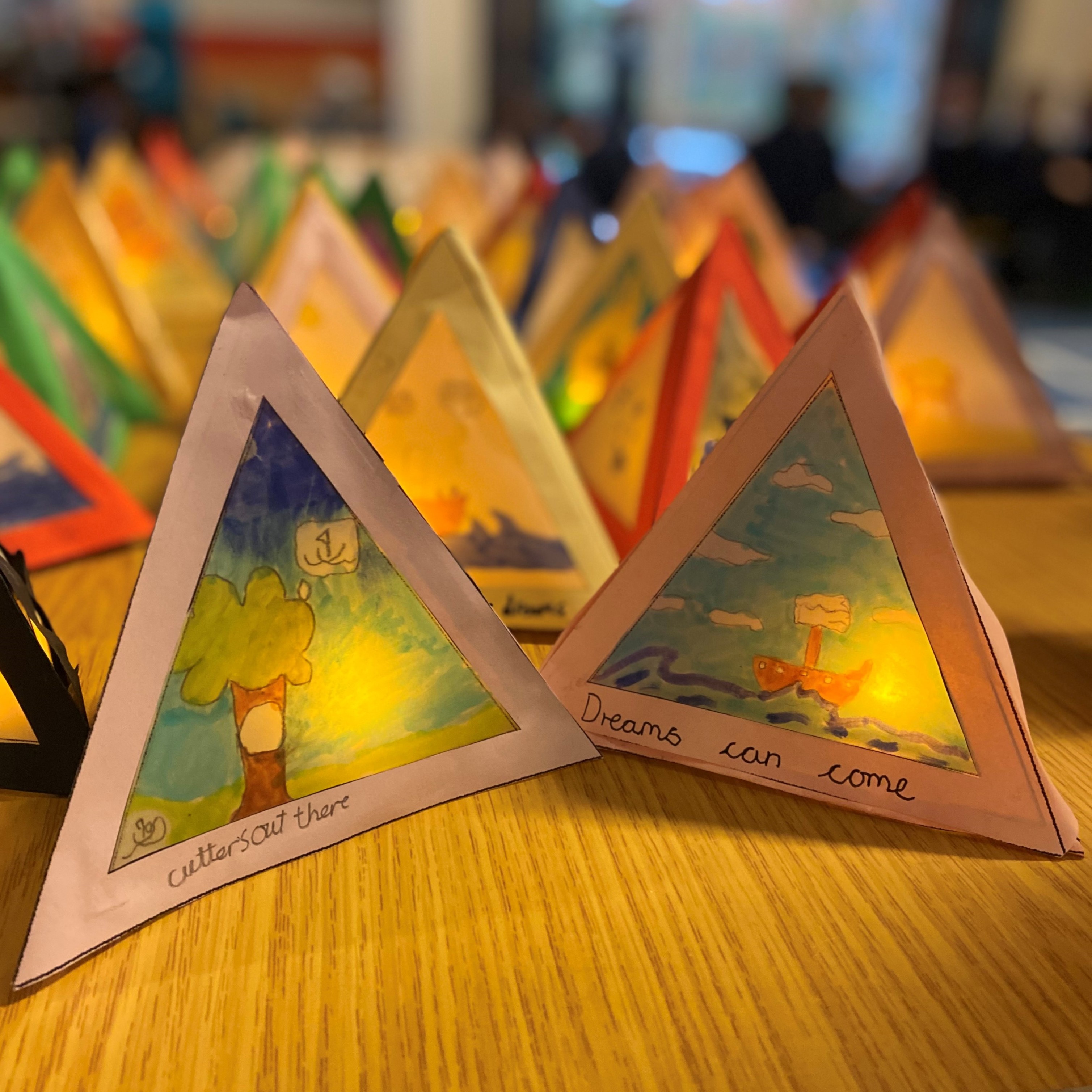 Children also retold the story of The Three Trees [link here], and made glowing pyramids as keepsakes.
Chair of Governors Caroline Martin said "It was such a pleasure to be part of this special day and to see children learning about concepts which sometimes we as adults find hard to understand.
"A day like this is at the heart of what we believe at Bishops Cannings. It's about giving children time to explore their own understanding of some of the bigger concepts they will encounter during their lives".
The Bishop Wordsworth Educational Trust makes grants to Church of England schools within the Diocese of Salisbury in support of Christian learning across the curriculum.
For more information please contact RE Lead Catherine Wallace, on 01380 860633.