CMD-Continuing Ministerial Development
Training, course materials and links for lay and ordained ministry.
CMD brochure - January-June 2022 - CLICK HERE 
You can also now make a donation towards costs either below by clicking the donation button or at the end of the booking process.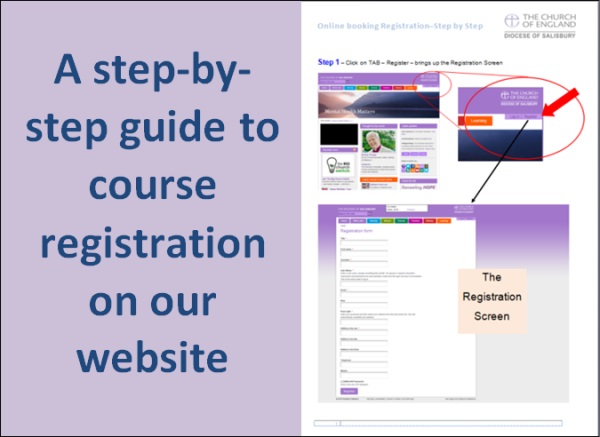 Online Booking guides
There are four step by step guides to help you
 If you are still experiencing a problem please email parishsupport@salisbury.anglican.org or call 01722 411922.  
 
Ministry Review Scheme
The scheme offers a Ministry Review every 18 months. This alternates between a peer review (conducted by a reviewer selected from the diocesan list) and a senior staff review (conducted by a Bishop or Archdeacon, or by arrangement by the Dean).
Click here for more.
Wellbeing
The Archdeacon of Sherborne is responsible for wellbeing in the Diocese of Salisbury.
Click here for the main page.