Mothers' Union
Working with people of all faiths and none in 84 countries to promote stable marriage, family life and the protection of children. Prayer, resources, enabling, campaigning.
Dear Mothers' Union Members,
A warm welcome to you all. We are currently in the process of re-designing this website page and updating information and resources. Over the coming months you will see changes to content and layout which we hope you will find interesting and ultimately easier to navigate.
In the meantime, here are four news items which are of immediate interest.
UPDATED 27 APRIL 2022

 Our new Diocescan President, Sandra Gamble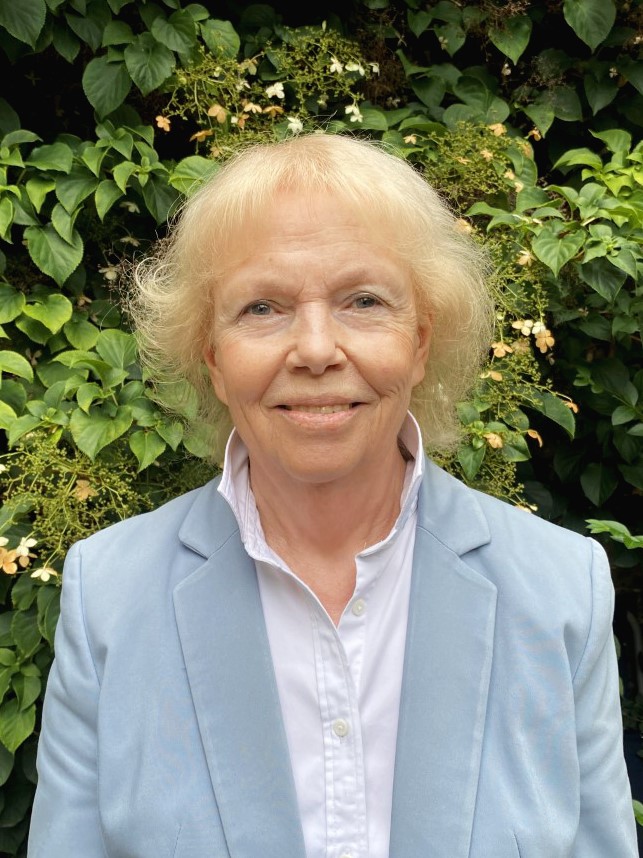 "I was born in Canada and am a 3rd generation Canadian. Foremost, however, I have been a UK citizen for the past 50 years, married to a fantastic Brit, Richard, with two marvellous children now in their 30s and a granddaughter who is just learning to speak. How did I get here? I studied law and was called to the Bar in London after my father was posted to the Canadian delegation to NATO in Paris – my family home from the age of 14, followed by Brussels. As well as Paris, Brussels and London, I have also lived in Ottawa, where I was born, Montreal where I attended university, New York where my husband was posted for work and, finally, West Lavington when we retired. I joined the West Lavington branch of Mothers' Union at the invitation of its then and current leader Janet Hodges, and for three triennia have been a MU trustee, first as elected during Ann Howard's presidency, and subsequently as joint A&O co-ordinator during Rosie's incomparable double triennia."

  MU Spring Gathering, Thursday 5 May 2022
You are warmly invited to the Spring Gathering (which replaces the Spring Council Meeting) at Market Lavington Community Hall on Thursday 5 May 2022.
Please note that in accordance with our revised Constitution, which was approved last year, all MU members are welcome to attend and participate. Refreshments will be available from 09.30am onwards with the Gathering starting at 10.00am
Please click here to access a copy of the Agenda for the day. You will see that Ruth Brooks-Martin will be talking about the re-launch of the Baby Bundle Project. At the moment the main need is for 0 - 6 month old clothes for boys and girls, pleated cotton wool and baby wipes. Baby toiletries are not needed. Donations to Baby Bundles can be brought to the Gathering or to the MU Office.
Click here for the Minutes of the AGM/Autumn Council 2021 which will also need to be approved at the meeting.
2022 is the start of a new Triennium and this Gathering will be our first face to face meeting in over two years! The President and the Trustees really look forward to seeing you.

 Holidays at Rockley Park - AFIA
AFIA - "Away from It All" is one of our projects which seeks to enable families in need to go on holiday. After a disruptive couple of years (due to COVID) the MU Holiday Home at Rockley Park is now fully open and can also be booked by anyone outside of school holidays.
Our holiday home comes well equipped, can sleep up to six people and is only 10 mins walk from the beach. We want you to enjoy your time away at Rockley Park, whether you like outdoor water sports, prefer a heated pool, perhaps a game of bowls or crazy golf, there's something for everyone. You don't have to cook; there's plenty of food outlets on site. You can take in the stunning views either by walking or sitting. We hope our holiday home gives you space away from the hum-drum of day to day life. Everyone is welcome to apply.
Costs are from £300 for referred families and other very attractive prices are available on enquiry.
Further information can be obtained by emailing murockleyholidayhome@gmail.com or by calling 07981 743627.

 Community Development Co-ordinator - New Post Advertisement
Laura Kachale, our Community Development Co-ordinator, has recently left us to take up full time employment. We thank her for her enthusiasm and interest in the projects she has been involved in and wish her every success in her career development.
Of course this means the search is on for a new CDC as we move in to the new Triennium. Our advertising in various publications starts in early May and here is the link to the Job Description. Please pass it on and encourage anyone who you think might be interested - we would be delighted to hear from them.

 Latest news blog here 

 Latest 'Windows' here 

  The latest on '16 Days' is here 

 Safeguarding policy here 

 Planning a trip to the New Forest? Click here
...here for the provincial site...
...here for holidays...
...or scroll down for more info.
Our Mission:
To promote and support married life

To encourage parents in their role to develop the faith of their children

To maintain a worldwide fellowship of Christians united in prayer, worship and service

To promote conditions in society favourable to stable family life and the protection of children

To help those whose family life has met with adversity
 
Holidays at Sidmouth and Rockley Park
Clergy and others working with families are invited to refer them for a week away by the sea at Sidmouth. Mothers' Union also has a caravan available for referred families at Rockley Park. Click here for a gallery and here for the Rockley Park page.
 
'Bye Buy Childhood' Campaign

Valuing children as children, not consumers. Website here
 
Community and Parish Outreach
 
Social Policy
Responding to government consultative papers on family issues, campaigning currently on the Commercialisation of Childhood', member of the UNCSW.

Contact Sandra Gamble:

acanadiangamble@gmail.com 
 
Practical support
Women's Refuges in the Diocese

Working with families of prisoners

Annual 1-week residential holiday for families in need

6-berth caravan available at Rockley Park (March-November)
 
Mission and Development Overseas
4 million members worldwide

Informed prayer for Mothers' Union work in 81 countries worldwide using 'Families Worldwide', a members guide available for £1 to others from

www.mothersunion.org 

Financial provision for mission and ministry overseas and for Emergency Relief

Salisbury Mothers' Union linked with dioceses in Sudan, Kenya and Australia
 
Prayer
For all aspects of mission and ministry regularly, an emergency prayer chain and daily midday prayers.
 
Families First
Bi-monthly magazine available on subscription,

here

Mission Support
Mothers' Union focus on family life from marriage and baptism preparation, parenting group and other activities associated with Christian nurture potentially puts us in close contact with the church's traditional 'fringe'. We are continually developing resources and training personnel in these areas.
 
Vocation Support
Due to the breadth of Mothers' Union's whole mission, we believe that church members and those on the fringes of faith working in the above areas of mission could be enabled to identify their vocation as a result of membership of Mothers' Union.
 
Getting in touch
Diocesan Office and Resource Centre:
01722 333402
Mothers' Union, Church House, Crane Street, Salisbury SP1 2QB
Open Tuesday and Thursday 9.30am-3.30 pm.
Closed during August and for one week at Christmas and Easter.
Central Office:
020 7222 5533, www.mothersunion.org 
Mary Sumner House, Tufton Street, London SW1P 3RB