Giving and Generosity
Transforming our Giving in response to God's Generosity.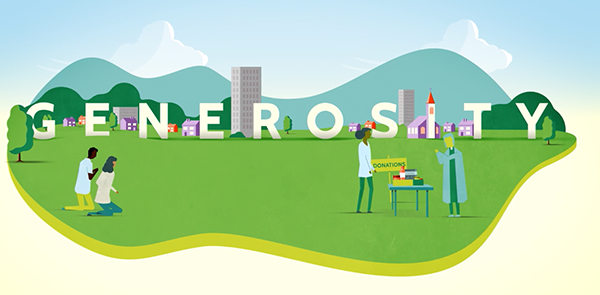 We worship a generous God who has blessed us with abundance. Giving and generosity should therefore be part of living out our faith as disciples of Jesus.
Transforming Giving and Generosity is key to achieving the shared mission of our Church, while adopting digital giving is key to the long-term sustainability of our churches and their ministry and mission.
The Diocese is committed to supporting churches in this area and are adopting the "Building a Generous Church" model from the national church.
Be inspired by the Building a Generous Church video here.
 
A Guide to Fairer Share
Printable A4 landscape PDF Guide here, 
PDF with 2-page spreads here 
 
Click a link to visit a page...
 
Generous Giving Campaign
All about our Diocesan Giving Campaign, whether you join us in the autumn or at another time that works for you, here.
Campaign Resources
Access our toolkit of resources
 

here.
Leadership Training and Support
Everything you need to build a generous church, here.
Giving Mechanisms
Practical advice about new ways to enable giving, such as online giving and the Parish Giving Scheme, here.