Running for The Rocket
At the start of this term, Emily Mullord, headteacher at Shrewton CE VC Primary School, led a 'back to school worship' with a difference. Not only was it 'virtual' and shared to families by email and Twitter, but she hinted at a challenge she would unveil later in the week...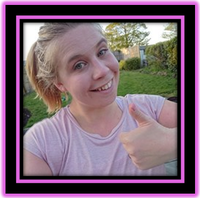 Children and their families waited in anticipation as the count down to the 'big reveal' took place and when the day came, there was a huge response to the 'Run for the Rocket' challenge…
… because Mrs Mullord has challenged herself to run 5km every other day until she has completed 121km in total. That's 1km for each pupil and member of staff in the school – and she has given herself just 6 weeks in which to do it.
Encouraging children to 'Invest in your future self today!' Mrs Mullord will be giving a 'shout out' by Twitter and by email each time she runs to let everyone know when 'their' 1km is underway. They will then have a 48 hour window in which to run, walk, hop, skip, scoot or cycle their 'matching' 1km.
Messages of encouragement and support have flooded in from the school families and local community as the school works to live out its vision 'Powered by love; we believe, achieve and grow'. The school's Rocket image, can be seen on their website here and clearly highlights how important being part of the local community is for all.
The school has set up a fundraising page and less than a week into the challenge, the donations have already reached £1,000 for the Candlemas Charity. Candlemas is a Shrewton based charity that supports those in need in the local community.
If you would like to see the school's worship of the week you can follow their Twitter feed here. Or you can support the Candlemas charity and Shrewton School's fundraiser by clicking here for their JustGiving Page.