Excellence bears Fruit
Verwood CE First School has received plaudits in a recent school inspection.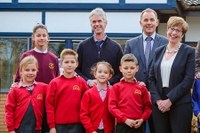 SIAMS* Inspector Lorraine Pugh was impressed that "The Christian commitment of the headteacher, strongly supported by skilled governors, the MAT's leaders and a dedicated staff, has resulted in a vibrant Christian community where pupils flourish academically, socially and emotionally.
"Verwood's highly distinctive Christian vision permeates all aspects of school life where every person is loved, cared for and valued.
"Inspiring and purposeful collective worship encourages pupils to apply worship themes to their own lives.
"Religious Education (RE) is well led and given high priority in the school. Lessons provide a safe place for pupils to discuss and explore challenging questions around faith."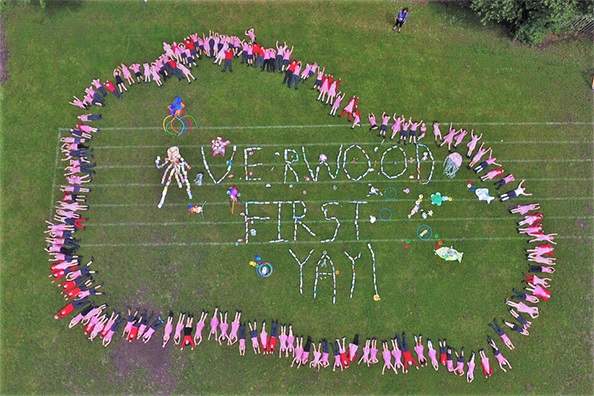 The child-friendly vision for the school was cited as "one which young pupils connect with," and "clearly articulated by all stakeholders." The vision reads:
"The fruit of the spirit is not a banana! What we value is more than healthy eating, it is healthy being, just as God shows us how to 'be' in the Bible. Love, Joy, Peace, Patience, Kindness, Goodness, Gentleness, Faithfulness, Self-Control. Now that's well-being for all!"
The school's sensitive approaches to making difficult choices, and ensuring the flourishing of diversity also received approval, with everyone's best interests considered carefully in each case, and lessons learned and applied.
Teachers seek to model not only best practice, but good character, and say "the ethos of 'trying and failing is far better than not trying at all' has allowed them to develop professionally and personally."
The rich curriculum is further enriched by partnerships with visiting clergy from the Anglican, Baptist and Methodist churches, and initiatives such as a 'Spiritual Fortnight'.
Verwood is a Church of England voluntary aided first school with 265 pupils on roll. The majority of pupils are of White British heritage. Very few pupils speak English as an additional language. The proportion of pupils who are considered to be disadvantaged is below national average. The proportion of pupils who have special educational needs or disabilities is in line with the national average.
The school serves an area of predominantly private housing and most of its pupils live within this catchment area. The headteacher has been in post for 13 years. In January 2019 the school became an academy, joining the Wimborne Multi Academy Trust (MAT). There are 11 schools in the MAT, four of them being church schools.
www.verwoodfirst.dorset.sch.uk
* Statutory Inspection of Anglican and Methodist Schools