Education in service to the whole community
Our Director of Education has shared the Diocese's vision for education and commitment to community with Dorset clergy and educationalists at a special breakfast hosted by Bishop Karen.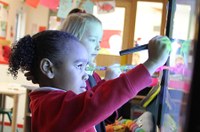 Photo courtesy Lilliput Infants
At the Breakfast in Kingston Mauward, Joy Tubbs told the gathered group, that included head teachers and governors, that the Board of Education are the Trustees of 194 church schools – 16 of them secondary schools between Royal Wootton Bassett and Lyme Regis, 2,000 square miles and 43,000 children and young people.
Joy said:
"We are working with determination and deep intention, to support the on-going development of church schools that are at the heart of and which serve their local communities and society's common good. Church schools which value all of God's children, those of faith and those of none. We have claimed our role as servant leaders in shaping and supporting the future of education across our Diocese and indeed region.
"Like most successful organisations, we are a complex body with a range of roles: appointing headteachers; appointing foundation governors; supporting the development of church schools and their spiritual leadership – we are a group of just 18 staff and a Trust Board of 13. We are a charity."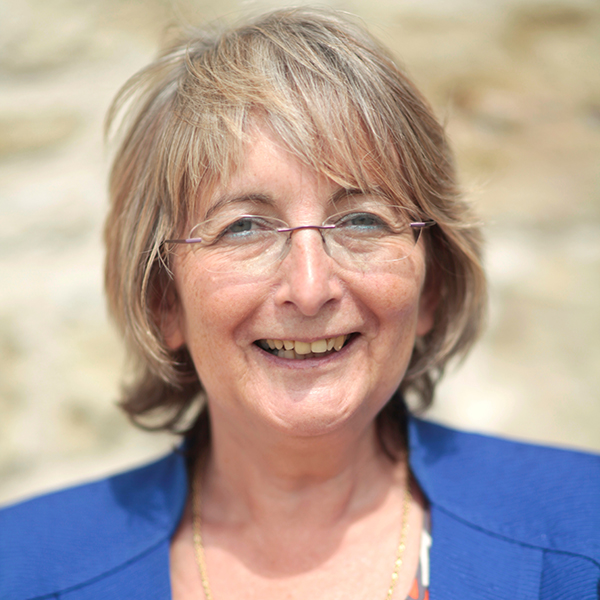 Joy also spoke about the Diocesan Board of Education's work with community hubs and with multi-academy trusts:
"I believe that these are two of the most vital and life giving pieces of work that we are engaged in and which are having impact for the good now, and will have impact for the good years from now," she said.
"Our vision embraces the spiritual, physical, intellectual, emotional, moral and social development of children and young people. We offer a vision of human flourishing for all, one that embraces excellence and academic rigour.
"Given this vision for education in service to the whole community, we see the present as a time of opportunity that is unlikely to recur in our lifetimes. There are unprecedented opportunities to renew, improve and interrelate existing schools, and to found new ones.
"I boldly proclaim: 'education in service to the whole community.'"
Joy explained that our DBE is unusual nationally, as we are also responsible for work with Children and Young People (CYP) in the Diocese:
"This is leading us to need to get out of the silos of school and church, and consider how we can develop connected communities with children and young people at their heart.
"A key aspect of this work is the way in which we are helping to establish community hubs - in the first instance, drawing together people who do not yet know they are partners, with the potential to transform the lives of children and young people, and thus shape the present and the future of a locality, region and, potentially, nation.
"Community hub working provides a way for churches and schools in a local community to work in partnership to empower the community to transform itself and the hub activities are an authentic expression of church and mission rooted in relationship and the living out of God's transforming presence, addressing barriers to human flourishing.
"Each hub is being built on the existing strength of the relationship between the local church and school. Building on the foundation of this partnership and drawing in other key partners, the intention is that it will enable the community to transform itself. The model will vary in each locality because the drive behind each hub will be the needs of the children and young people and the gaps they identify."
There are now 5 community hubs established across our Diocese, and each has a locally agreed set of community actions that address the interests and needs of CYP, as articulated by them – school, church and community members committing to work in partnership with CYP to understand what will make a difference, and directly address those needs.
Joy said:
"The challenges are numerous and, in order to grasp and meet them, we hope that local communities will enter into the community hub vision, devoting attention, time, energy, funding and leadership to realising it in their areas."